Mini Vape Pen Kit – 3 Colors – 4 Flavors
Rechargeable Pen Kit + Pre-Filled 0.5g Cartridge of 150mg CBD Oil
The perfect backup to your Signature™ Pen Kit includes an additional Signature™ Pen + pre-filled CBD Oil cartridge.
0.5g Pre-Filled Cartridge with W!NK Oils
Leak-proof Stainless Steel Cartridge
USB Charger
Patent-pending Vaporizer
---
FREE SHIPPING ON ALL ORDERS OVER $50
SKU:

N/A
Categories: CBD, Vape Pens
Tags: anxiety, discrete, energetic, mini, OIL, Pain, pen, relax, vapor
Description
Battery Capacity: Lithium, 300mAh
Battery Size: 11.2mm x 75.6mm
Tank Capacity: 0.5g
Tank Size: 9.2mm x 49.5mm
Resistance: 2.0ohm
Closing Cap Size: 11.2mm x 65mm
USB Charger Output Voltage: 5v-500ma
USB Input Voltage: 5v-500ma
Cartridge: Leak-proof stainless steel & chrome with glass window + detachable mouthpiece
Insert the threaded end of the battery into the USB charger and plug them in any powered USB outlet. Battery is equipped with the quick recharge feature, which fully charges the battery within one hour. Remove battery from the USB charger when red led light turns off. To change the cartridge, turn the battery counterclockwise.
FOR BEST RESULTS:
Do not overcharge (longer than 3 hours)
Fully charged in 1 hour
Recharge the battery only when the light is flashing
Battery + cartridge not to be used with other brands
Battery life is approximately 20 hours of total usage
Properly discard when battery no longer charges
ORGANIC + CHEMICAL-FREE OILS
Our vapor products are discreet and clean. W!NK vapor oils undergo our proprietary Terpessence™ process that refines hemp oil to its purest state, producing a consistent base for reintroducing naturally-occurring terpenes. All of our vapor oils are all natural and chemical, paraben, pesticide and THC-free. W!NK does not use Vitamin E in any of our vapor products.
Vendor
W!NK
From Southern California with love, W!NK™ is the industry's first cannabis brand created for women, by women crafting superior CBD wellness + low-dose cannabis products that are specifically formulated for women.
It will be LOVE AT FIRST WINK!  xo, Stacy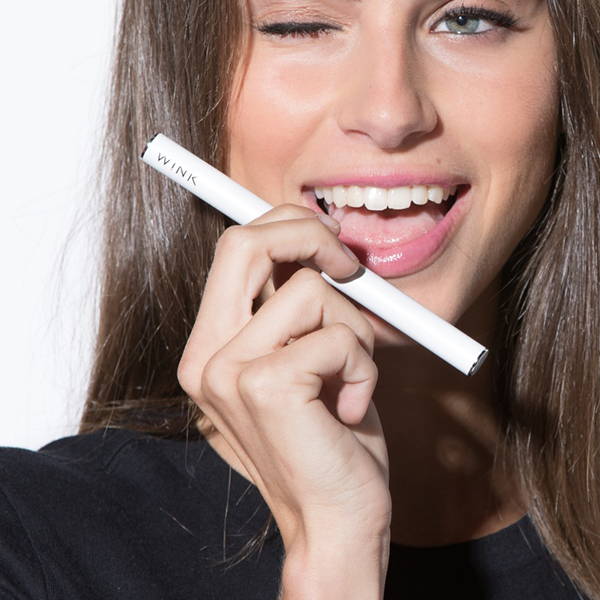 SOMETIMES YOU'RE NOT SO SURE, ARE YOU?
A wink can be subtle, discreet + can mean anything. It can also be fun, forward + a beautiful way to start a conversation.
We created W!NK because we knew women deserved more than what they were being offered – and because we wanted you to be able to choose your conversation. Whether you prefer to W!NK™ discreetly, or share what you know – we support your decision.
WE BUILT OUR BRAND AS WOMEN FOR WOMEN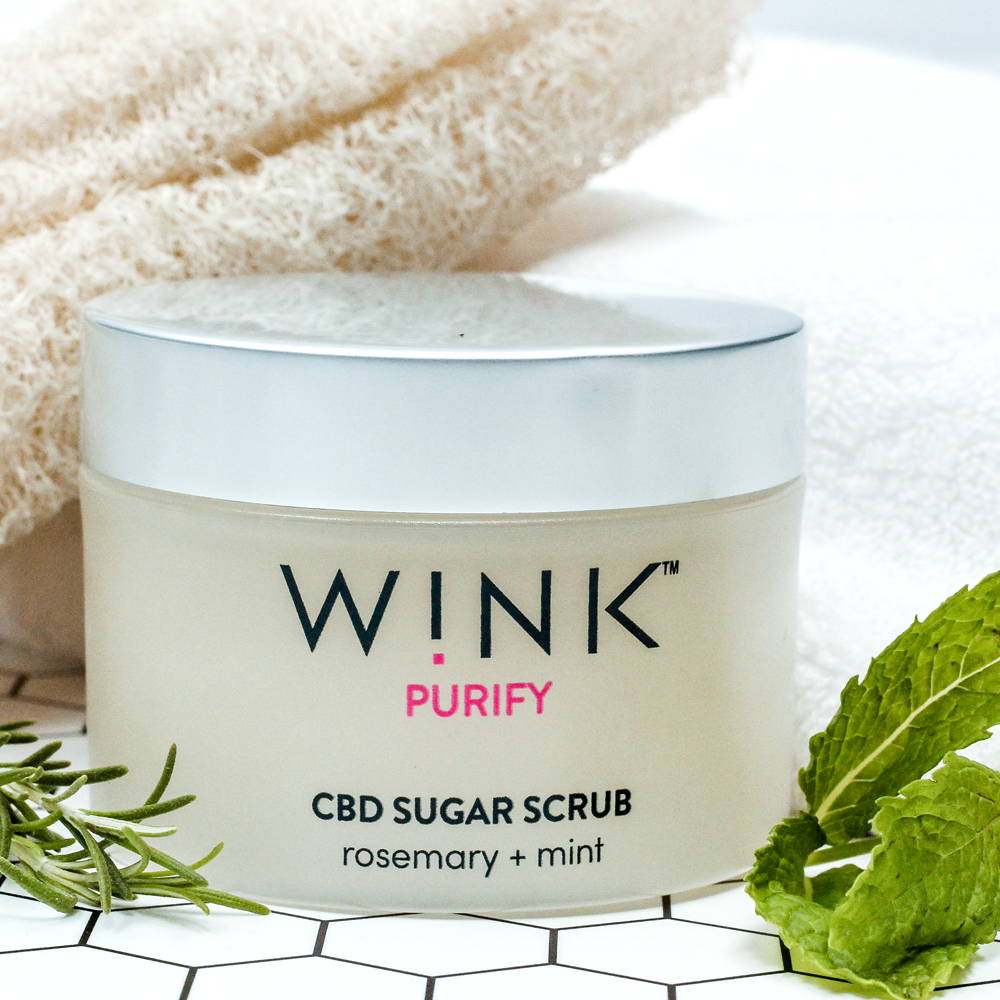 We work with responsible farmers + growers who grow organic, certified & pesticide-free cannabis to ensure a solventless + contaminant-free process.
We import hemp plants from Europe to create our CBD products. This ensures our CBD is FDA approved and contains less than 0.03% THC which allows us to share our CBD products everywhere. And we do this because we care about you. We want you to have the cleanest, most pure experience with any of our products.
For more information about our products, view our labs.
BECAUSE THAT'S WHAT WOMEN DESERVE

QUALITY. PURITY. NATURALLY W!NK.
W!NK products are made with natural and/or organically certified oils and butters at their base specially formulated to aide women in their path to wellness.
All WINK spa + ingested products are vegan, containing zero animal by-products + are not tested on animals.
W!NK butters are natural and/or organic vegetable-based specialty lipids and are utilized as natural raw ingredients for the production of WINK finished products.
W!NK plant oils are natural and/or vegetable-based oils extracted from the seed, nut, kernel or fruit of various plant species.
W!NK essential oils are extracted from plant parts such as leaves, flowerings, shrub, branches or bark that carry distinct odors or flavors of the plant from which it was extracted. Our essential oils are natural, strong scented compounds of terpenes and esters that are quickly evaporating and thus don't necessarily show the typical characteristics of an oil.
Because that's what you deserve.
Reviews (0)
Only logged in customers who have purchased this product may leave a review.
Related products